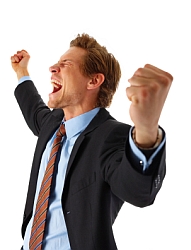 © Copyright D. Alan Carter
/ All Rights Reserved
Margin trading, in it's simplest terms, is trading with borrowed capital. The lender in this case is your broker. You are, in effect, borrowing money from your broker to buy stocks. As with any cautious lender, there will be a demand for collateral. In this case, the collateral on this loan from your broker is the investment you make (i.e., the stocks you purchase) with that money, as well as any additional funds or stocks in your account.
Why do people buy stocks on margin? Is this something that can benefit me? Let's find out.
Margin Trading - Why People Buy Stocks On Margin
Margin trading gives you financial leverage. In simplest terms, financial leverage is...


read more...